We received a new order proposal from a customer, who asked for private label service.
But, the order quantity doesn't reach our MOQ.
I made my choices, you can see it on your web site, could you make a private label for this order?
and can you send me a pro-forma invoice with all fees?
Thanks for your email.
Yes, I saw your selections. Good choice.
Actually, your order is not meet our private label quantity requirement.
You can check it here.
We request 10pcs per SKU and $2000 for one collection.
But, there is another option for a lower value private label order.
We can provide a
3M
metal sticker on the demo lens, but no additional mark on the temples. $0.50/pc.
If you don't want to increase your order, this would be suitable for you.
I attached you some pictures from one of our other customers, who use such
3M
metal sticker.
You can take a look at as a reference.
Best regards
Charlie
On the same day, she confirmed our suggestion.

Thank you for the proposal of the sticker, for now, it's a good solution for me.
I included the logo, I am waiting for the pro-forma invoice
Samira Cherifi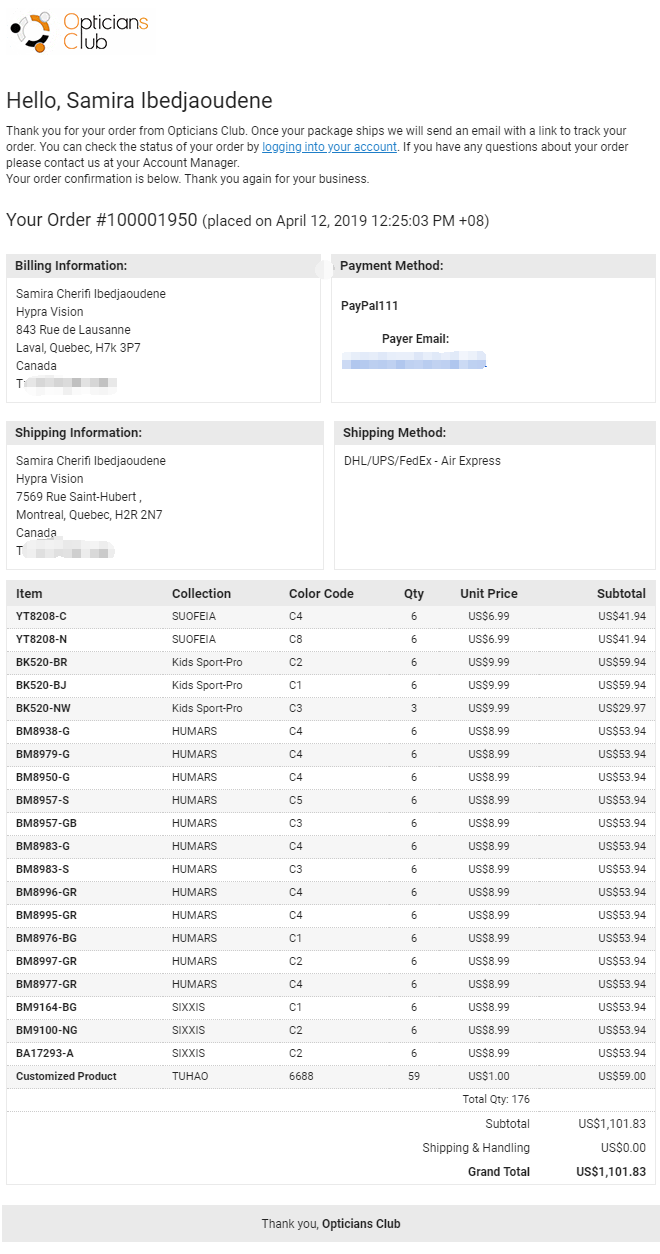 Hi Samira
Order and Payment confirmed.
The private label takes 15 days, and I will keep you updated with order status.
Please provide us a high definition logo.
Best regards
Charlie

for the logo, I will ask my graphic designer to give it to me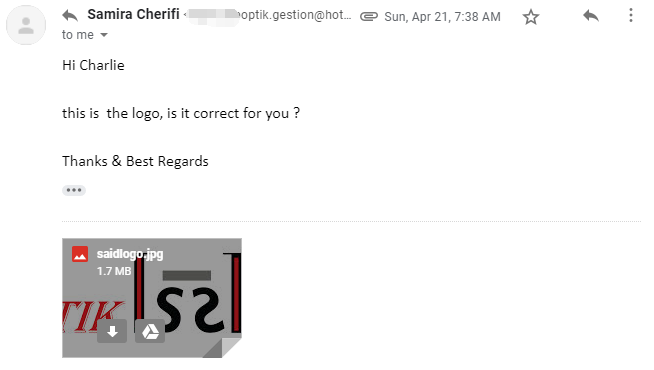 Hi Samira
Thanks for your kind feedback.
I will get back to you with size confirmation within 24 hours after I talked to with our designer.
Best regards
Charlie

Hi Samira
We offer 2 options with considering of demo lens size.
I knew your logo is horizontal, but it will make each element so small.
So, I suggest your logo placed as vertical.
What do you think?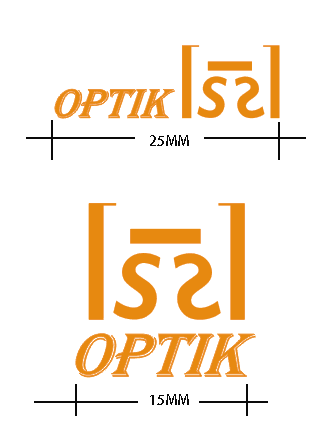 thank you very much, the second option (15 mm) is very good.
Samira Cherifi

Thank you so much for your kind confirmation.
We will proceed it immediately.
Hi Samira
Hope this email finds you well.
We dispatched your shipment yesterday via UPS and the tracking number is 1Z9VX5326742238483.
It will arrive for you in a couple of days.
I asked our photographer to take some pictures of your brand eyewear.
Checked the attached file.
The vertical logo looks great.
I bet you would love them as I did.
Hope to establish a long term business relationship with you.
Wish you had a great day.
Best regards
Charlie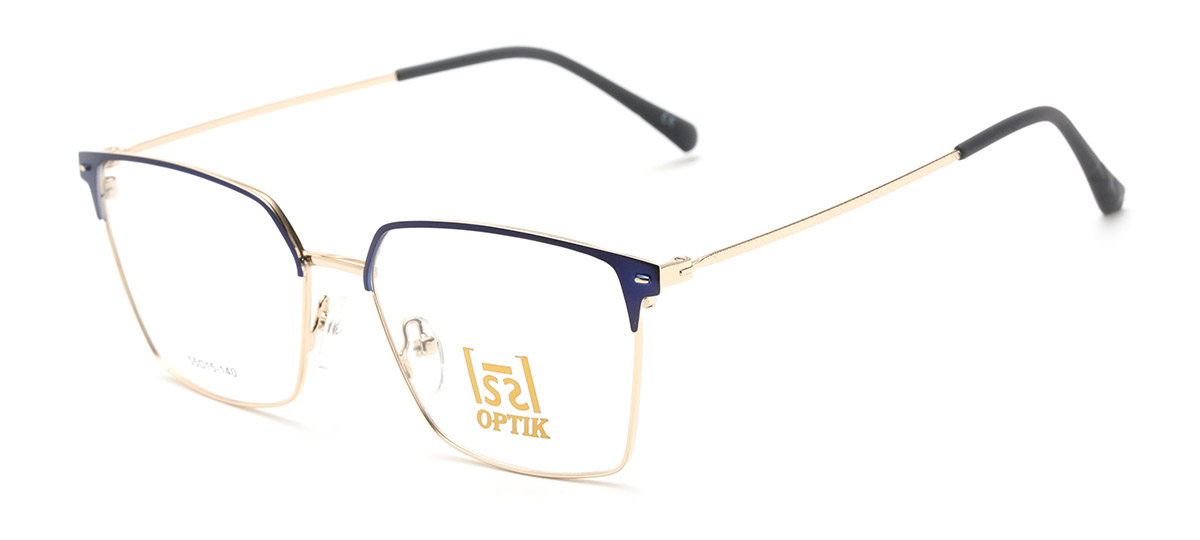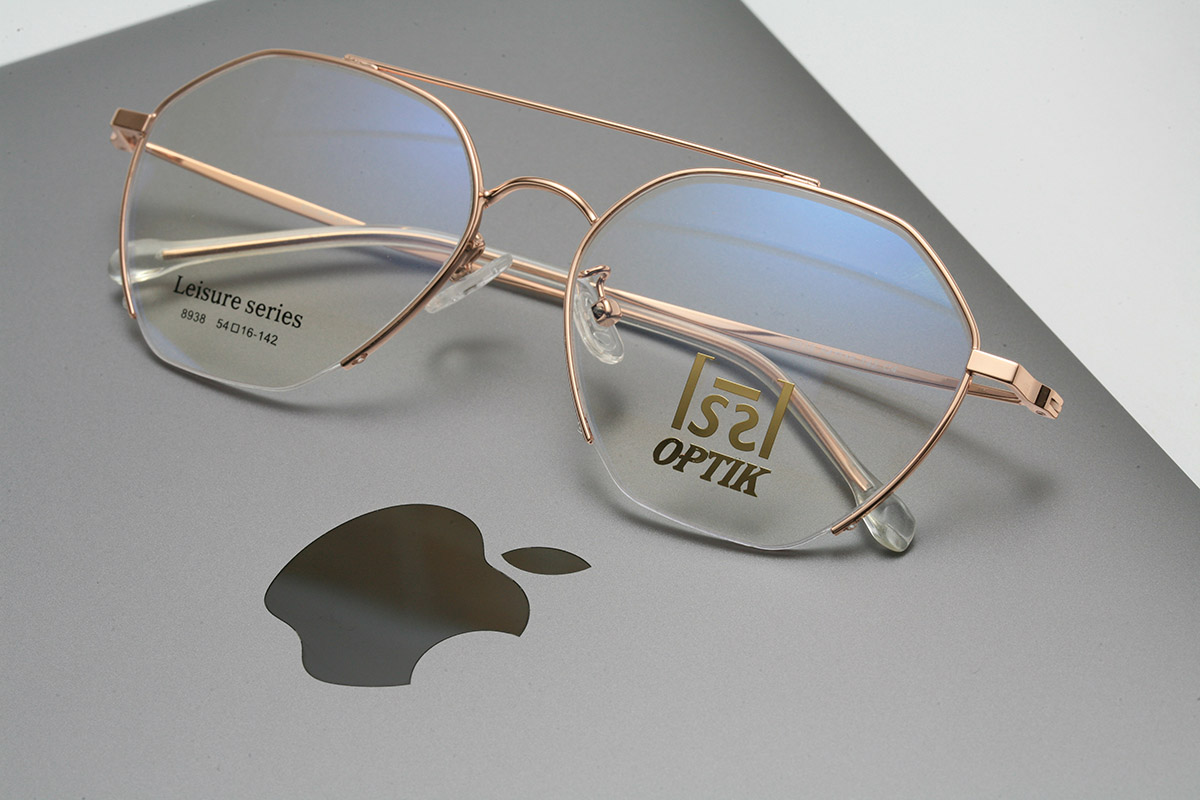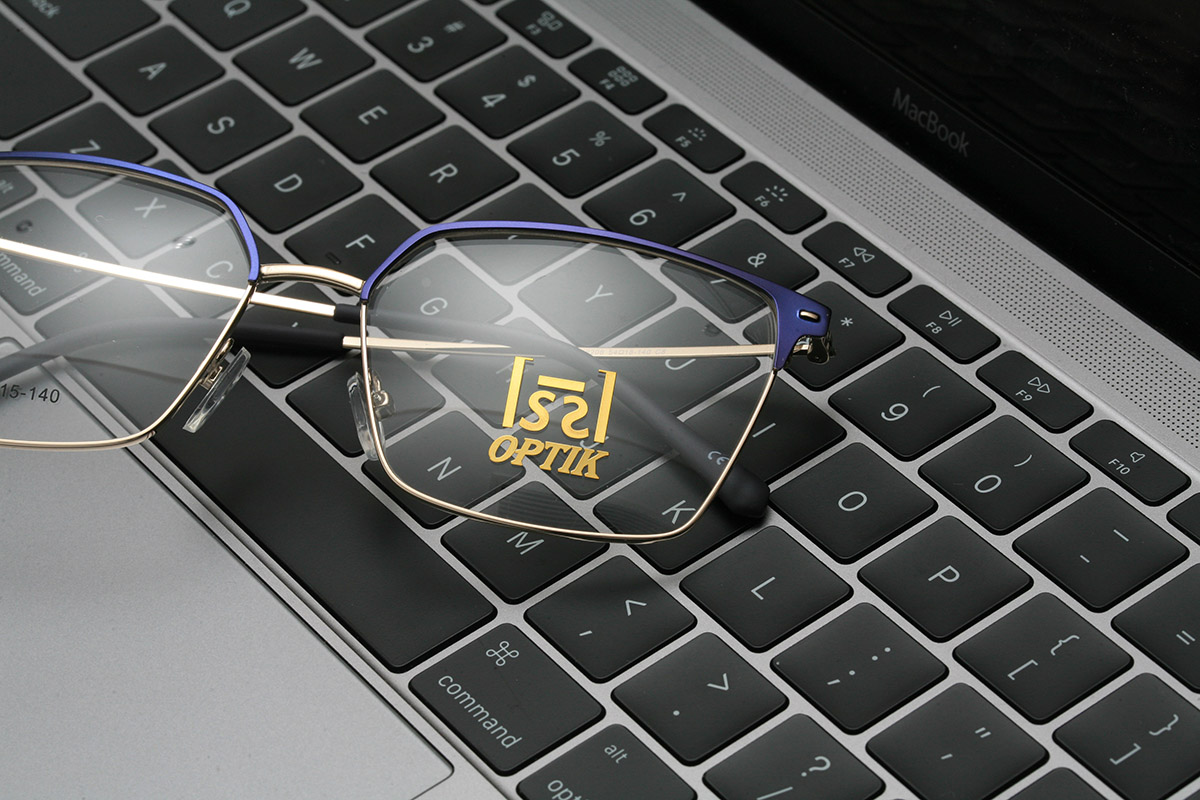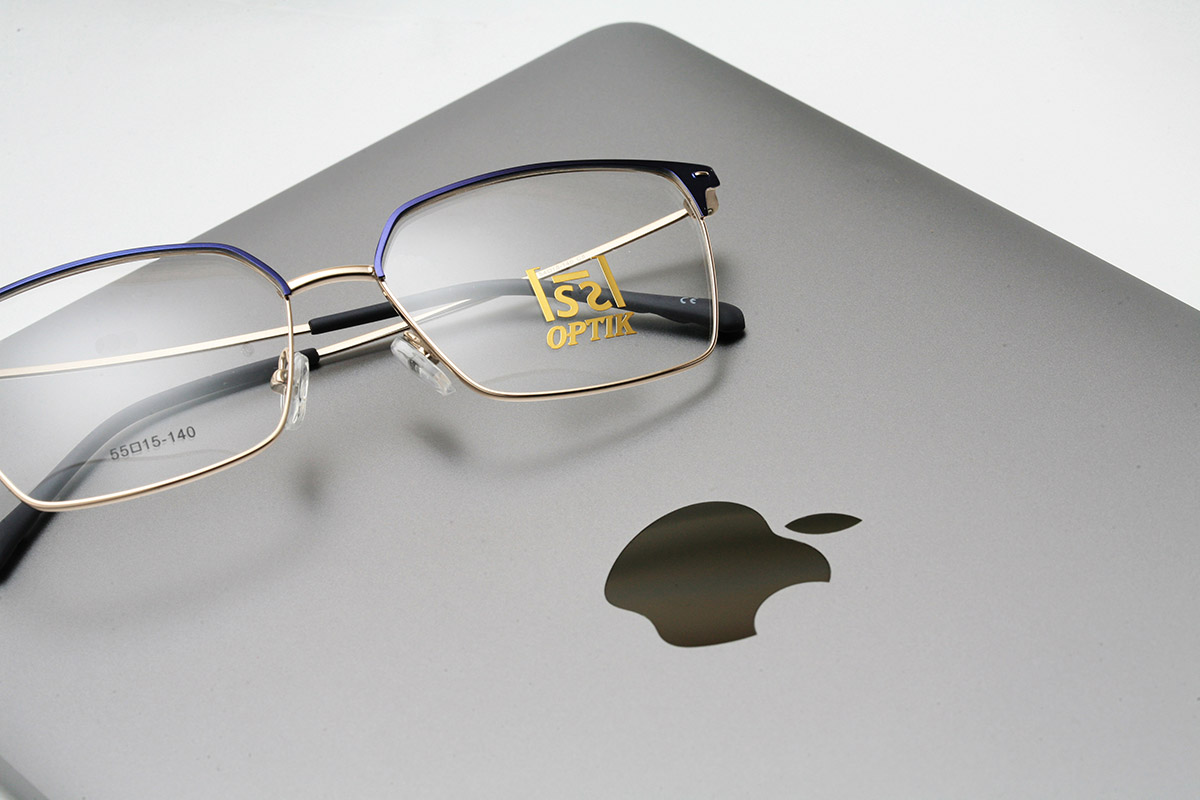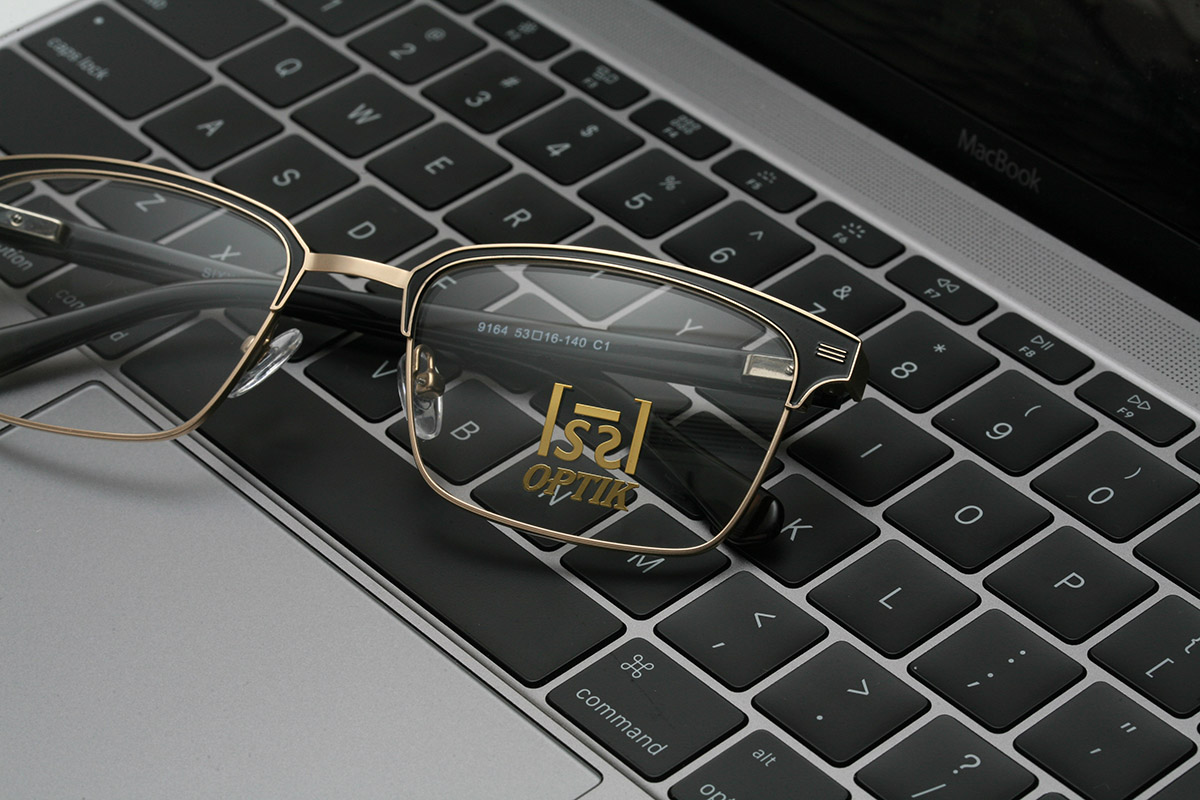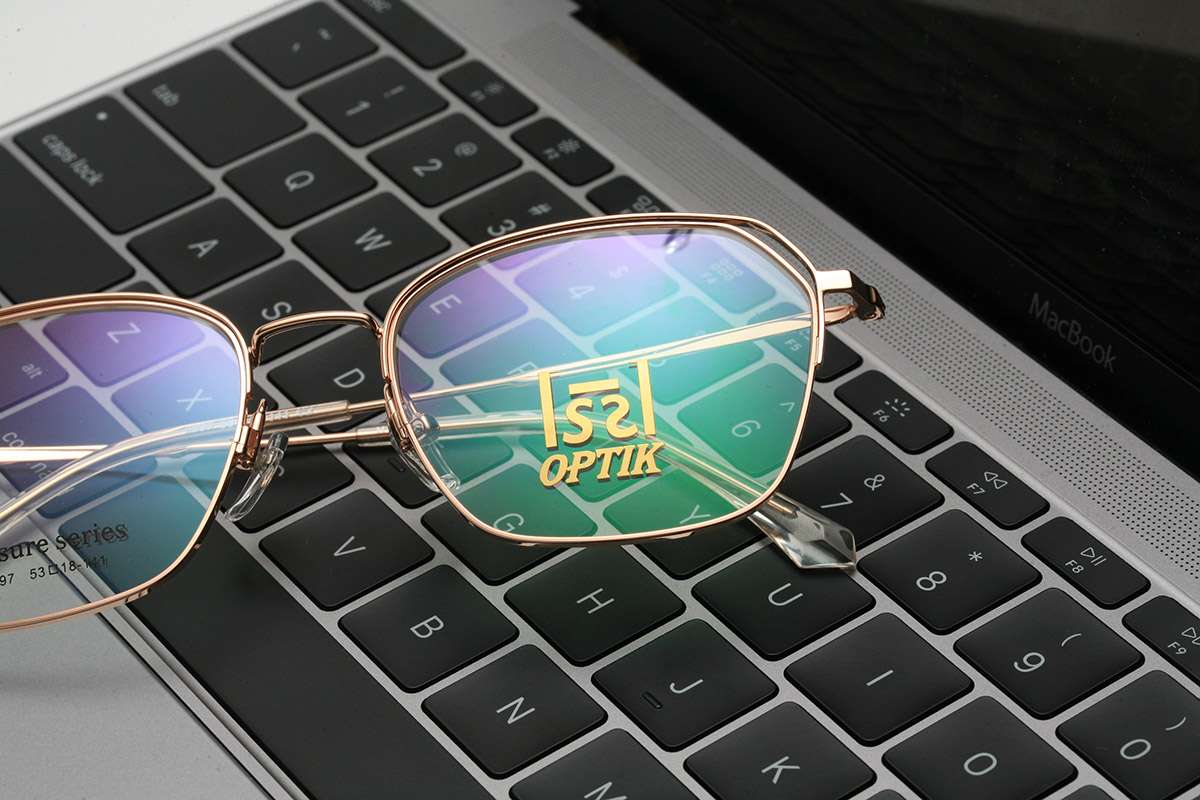 Hi Charlie.
I apologize for taking the time to answer you because I am very busy now.
Thank you, the order is well received and very appreciated.
I am looking to make a software catalog and the photos are very beautiful
Thanks again and Best Regards
Samira
Samira Cherifi
On June 12, we received a repeated order from this customer.
I am sure the business is working well at their side.

here is a new order.
Please use the same logo as the last time.
and tell me how much it cost in total.
C

ould you send me your bank details, to make the transfer