Do I need to prepare custom paper work?
Most of indepentent eyecare professionals don't have any experience of import and export, which is also an important reason that block doctors to buy eyeglasses from overseas directly.
In Opticians Club, we make it smooth and easy.
With over 10 yeasrs of exporting experience, we have enough background to deal with different customs all over the world. We will prepare all paper work and documents requested prior to shipment without extra charge. All you have to do is drinking a café and waiting your desired frames reach your office front door.
CE Declaration of Conformity FDA Registration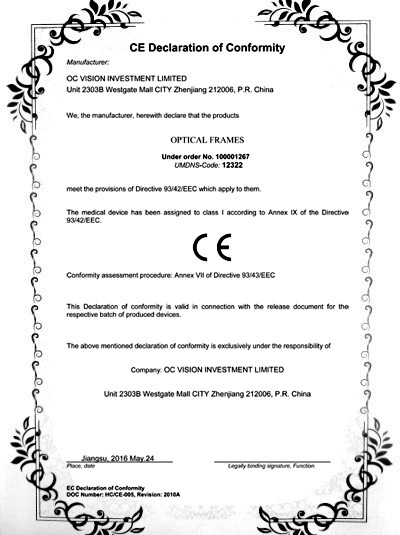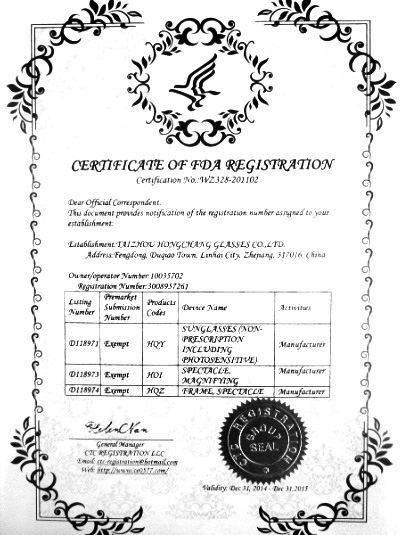 How much I need to pay for Custom Duty?
You may worry about paying high tax and duty and complexity when importing frames from overseas. Actually, there are no tricks in the process, it is pretty transparent.
Here are 2 Examples
USA Custom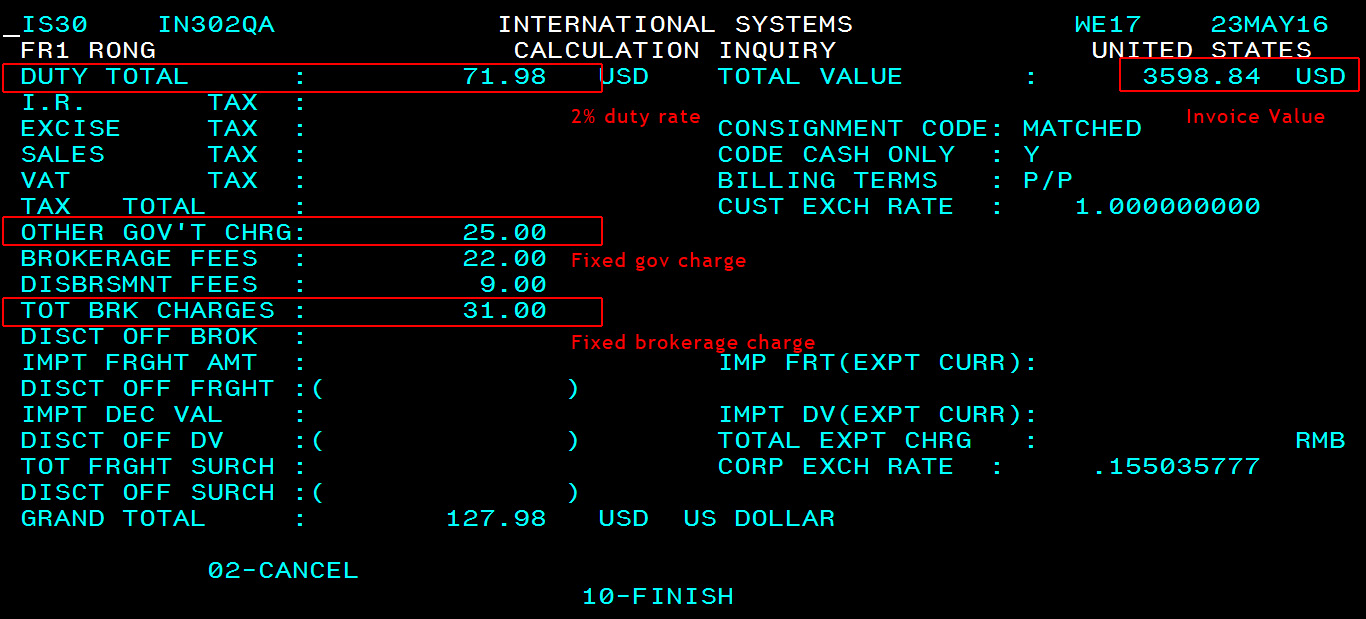 Invoice Value: $3598.84
Duty Rate 2%: $71.98
Fixed Government Charge: $25.00
Fixed Brokerage Charge: $31.00
Total: $127.98
Canada Custom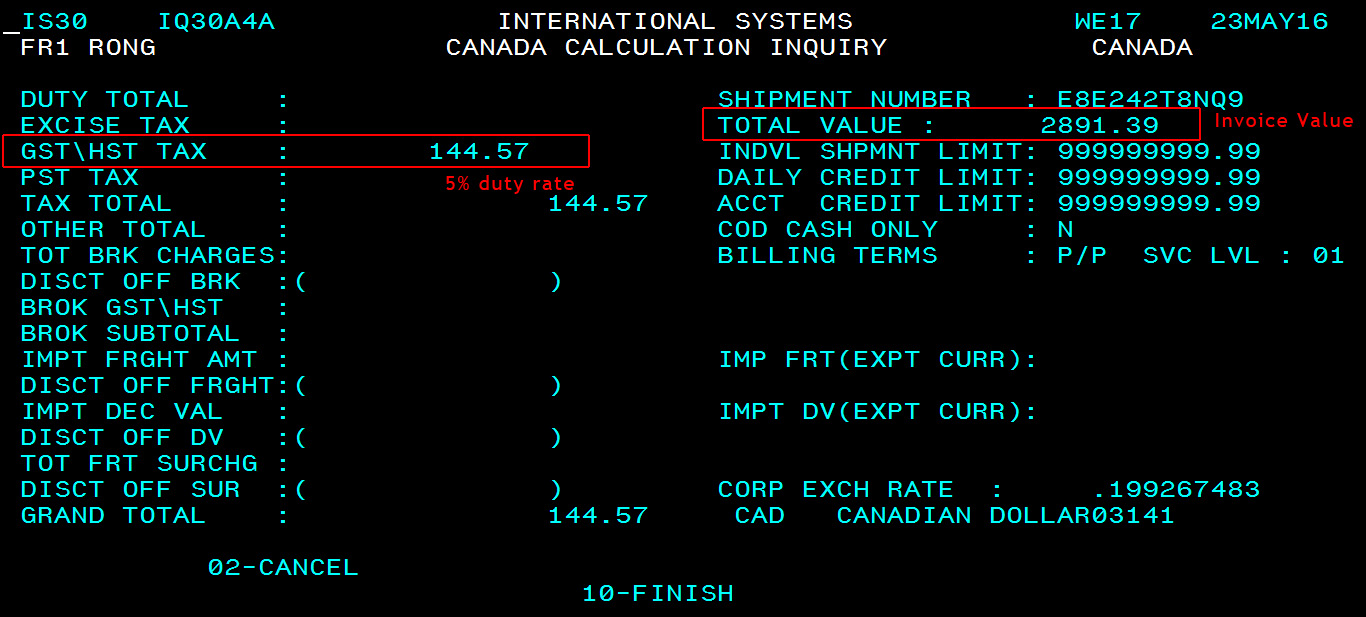 Invoice Value: $2891.39
Duty Rate 5%: $144.57
No Extra Fee
Total: $144.57
All air express, like UPS/DHL/FedEx/TNT, will prepaid the custom duty, and collect from your account when deliver the shipment, the charge is fixed and predictable.
Note: Duty rate varies from different countries. We can offer a tailored solution for your country. Your region account manager will conatct you before shipment to confirm the details.